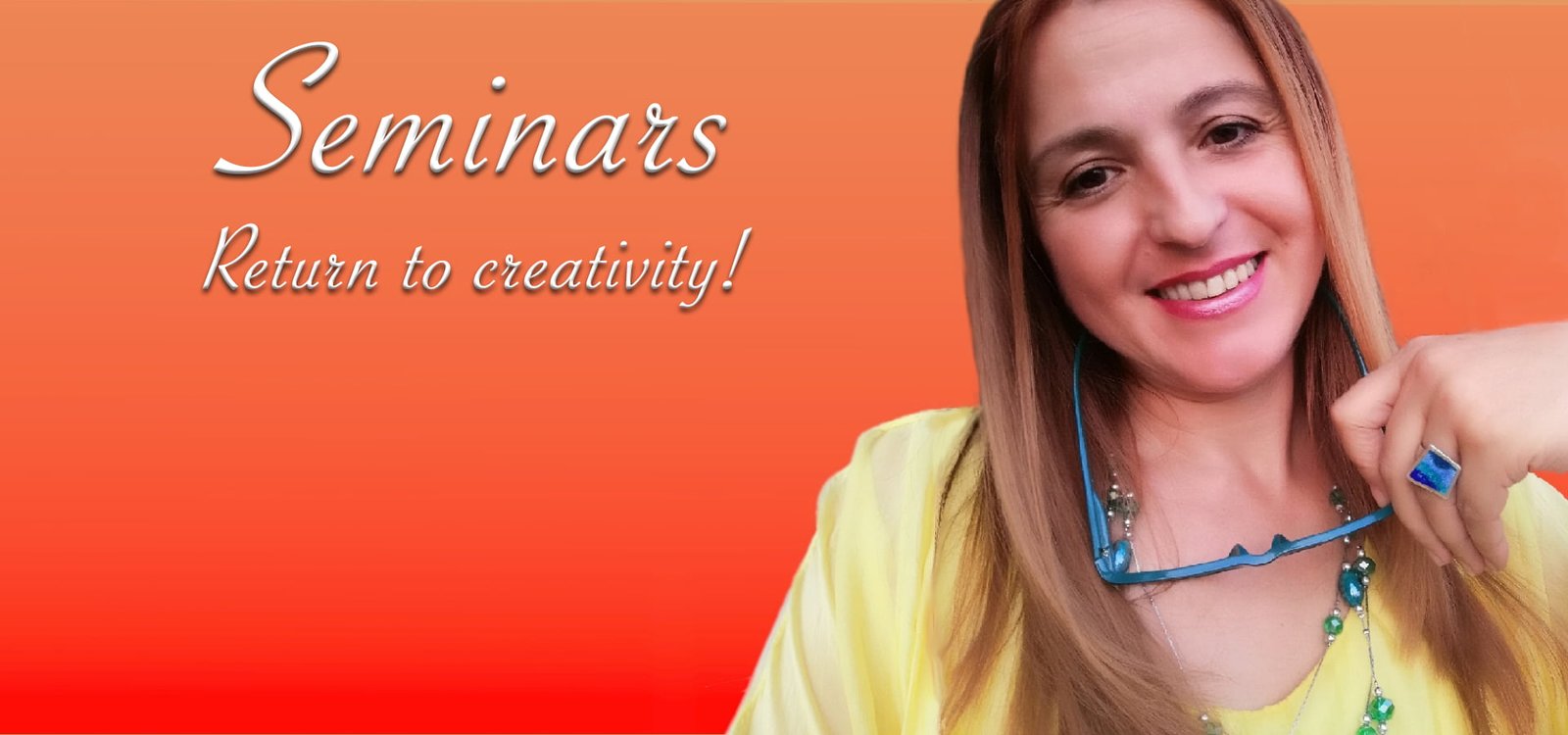 Eros or Eris?
Essential Occupancy Relationships
Be the woman you are!
Woman Mother Feminine Principle
What is your relationship with yourself?
Do you just connect or actually communicate with others?
Which relationships push you and which ones fix you?
Do you actually fall in love with all your Being?
Do you follow the methexis of the essence?
Or do you stay in the flesh and the image?
In a series of three meetings,
we will travel with the wings of Eros,
from the force of gravity on earth;
the relationship with oneself;
the methexis between people…
the love…
to flying to Heaven and the world of Ideas.
In each of these three encounters, we will work with different methods in order to become aware of the patterns that govern our life relationships and the beliefs, or traumatic experiences that hold us back, in order to solve what keeps our wings tied…
Dates: 11, 19 and 27 February 2021 at 19:00 UTC
Limited spaces. Register your participation Now!
Start: (Thursday, February 11th, 2021 19:00)
Place: online (zoom)
Are you nourishing? Are you mirroring? Are you inspiring? Or are you at a standstill? Are you well balanced within your female sex or have you been altered by imitating more man-made roles for the sake of survival? Are you experiencing peace within yourself or are you still fighting "like a man" to be established?
The Great Mother Goddess, the Priestess, the Female Source of Conception, Creation and Birth who was set aside, neglected, oppressed and raped during the centuries of the Patriarchy causing the degeneration, but also the alienation of the Woman herself from the sacred qualities of her Sex, it is necessary to return dynamically, not only for the woman herself to experience her huge potential and to be a new source of inspiration, but also to restore balance and harmony in the world.
In this 3-day Seminar, you will find again step by step, the Goddess within you. You will experience the purification of the impressions and recordings of centuries by your body, releasing what prevents you from experiencing and being grace, beauty, intuition, abundance, power and protector of life itself and the future of the human race…
Dates: 9, 16 and 23 May 2021 at 17:00 UTC
Limited spaces. Register your participation Now!
Start: (Sunday, Mai 9th, 2021 17:00)
Place: online (zoom)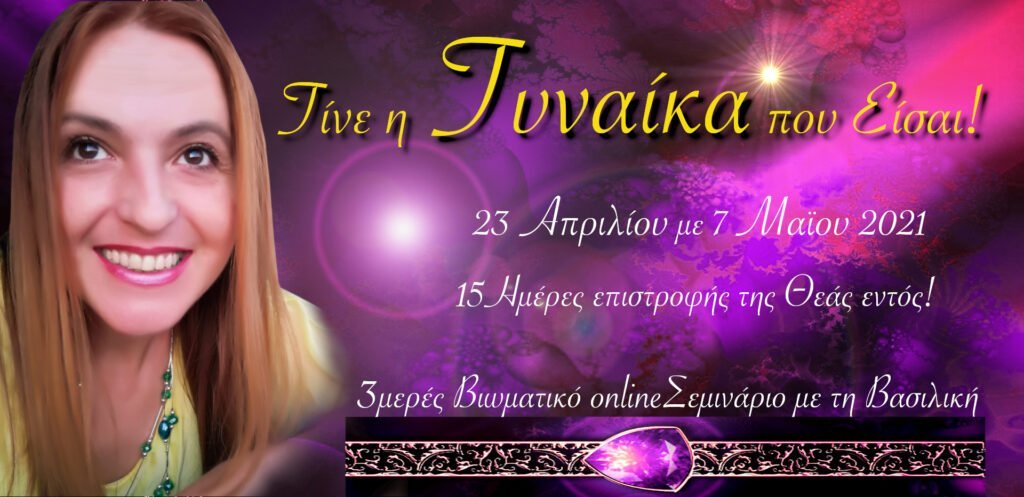 Abundance!
Create and Co-Create
Metamorphosis!
From "I can't" to Consciously Succeed
Self improve!
Become a Master of Yourself
Do you work or do you love what you are doing? Do you just function or do you create? Are you authentic or do you adapt and compromise? Do you compose in harmony with others or do you pursue control? Do you just function or do you Live and exist with responsibility and confidence?
Let me introduce you to the Art of Offering and Receiving with Joy, in Relationships, in Business, at Work, in Life.
The seminar, is a first step towards the realization of the Abundance that you deserve at every level. During this healing session, we will identify beliefs and internal programs that prevent abundance in our lives. We will follow them to their roots and transform them, releasing the inherent forces of success.
Start: Tuesday, May 11th, 2021 17:00
Place: online (zoom)
Are you moving in vicious circles?
Or do you follow the spiral of life with confidence?
Do you work like an automatic or do you live and exist with responsibility and confidence
Are you crawling behind pointless and painful repetitions? or do you know you can fly high?
Discover your qualities and talents and build the life you really want and deserve with confidence in yourself! Free yourself from insecurities and phobias and dare to transform all the "I can not" into challenges for targeted success.
Dates: Friday 11, 18, 25 June, 2, 9, 16, 23 July 2021
Start: Sunday, June 11nd, 2021 17:30
Place: online (zoom)
3-year Course of Sacred Energy Medicine and Self-Knowledge "IASIS"
With weekly lessons, theoretical and practical application of the learned Material, we will move step by step from the appreciation and awareness of our now, to the conquest of the true Self and its optimal form. In the process we develop the ability to work with the meditative state of Mind and subtle energies, restoring harmony to our subtle bodies. We develop the qualities of empathy, Love for Self and fellow human beings, while we become able to offer healing and relief to Self and to others…
LEVELS I, II and III. (Ask for a full "IASIS" Program Prospect) Dates: Every Sunday …
Start: Sunday, August 15th, 2021 8:00 UTC – Place: online (zoom)
Leave us your e-mail to be informed in time!